I'm really enjoying my photography at the moment.  This coming week I have another shoot with Melissa booked, aswell as a shoot with a  glamour model that I haven't worked with before, so I have two shoots to look forward to.
Following on from my last blog post, I thought I'd post a few more photographs from my recent photoshoot with Melissa at Millwood Photography Studio.  See the previous post for the shoot setup.  During the shoot we got through four sets / costume changes in four hours.  My original plan was to try to get through more, but I must admit that my lack of time management skills got the better of me.  Sometimes it happens that I get caught up in a shoot and just go with the flow.  I intend to keep a better eye on the clock on the next shoots.
So, here are a few more shots of Melissa in her white lingerie set.  I hope you enjoy.  Click each image to enlarge it and please feel free to post a comment.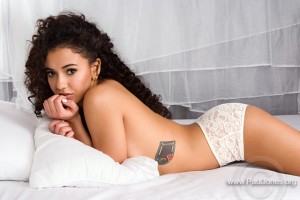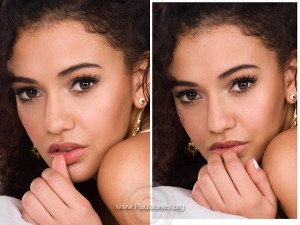 I took this last shot as Melissa and I were sharing a joke.  You could call it an 'outtake', but I like it as it shows her fun character.  🙂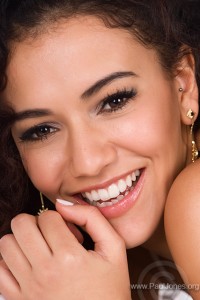 Thanks for reading!