I have a confession to make… I'm a 'Pethead'.
That's the term for a Pet Shop Boys fan, and I've been a fan since hearing the opening strains of 'Two Divided By Zero' – the first track on their debut album 'Please', released in 1986.  I've been buying Pet Shop Boys music ever since.
Why do I like Pet Shop Boys so much?  Is it that they have never felt the need to seek the attention of the Paparazzi and the Sunday tabloids to further their careers?  Is it that they have stuck true to their musical 'brand' over the years?  Is it that they are constantly seeking to evolve as songwriters and musical artists across different genres?  Or is it simply that they write brilliant songs and have been doing so for almost 30 years?  It's all of them.
When we think of great musical partnerships, names like Lennon and McCartney; Rodgers and Hammerstein; Gilbert and Sullivan; Rice and Lloyd Webber spring to mind.  I believe that Neil Tennant and Chris Lowe are deserving of a place in similar company.  Brilliantly clever and picturesque lyrics are blended together with perfectly crafted harmonies.  Who else could write such a classic as 'Being Boring'?
"When I went I left from the station
with a haversack and some trepidation
Someone said if you're not careful
you'll have nothing left and nothing to care for
in the nineteen-seventies"
Whilst chart hits like 'West End Girls', 'Opportunities' and 'It's a Sin' will always hit the right note, I also love the imagery conjured up by album tracks such as 'This Must Be the Place I Waited Years To Leave', 'Home and Dry', 'The End of the World' and perhaps my favourite Pet Shop Boys song 'Kings Cross'.
Eric Watson
As my website and blog are themed around photography, it is fitting to recognise a photographer who is credited with helping to create the Pet Shop Boys persona that has stayed with them throughout their career – Neil Tennant, the frontman with Chris Lowe usually in the background with his trademark hat and shades.  In the early 1980's Eric Watson (9th Sept 1955 – 18th March 2012) was a photographer working for 'Smash Hits' magazine, where his friend Neil Tennant was the assistant editor.  When Tennant and Lowe formed Pet Shop Boys it was Watson who they chose to take their publicity photographs and to also direct their pop videos (including 'West End Girls' and 'Suburbia').  Watson worked with them as their main photographer and video director upto 1991 and created many of the duo's most iconic images.  In 1999 Watson again worked with Pet Shop Boys on their 'Nightlife' album imagery.  The images of Eric Watson's that particularly stand out for me are the 'Suburbia' shots (and I still have the original Suburbia T-shirt!).
Pet Shop Boys Books
Aswell as Pet Shop Boys albums, singles, videos and DVDs, I also have several books (I told you I was a fan!)  The books below are available to buy on Amazon.  My recommended reading list includes:
Pet Shop Boys In Concert – CameraPhone Photos
I went to the Manchester MEN Arena last Thursday night with my brother (Hi Phil) to watch the Pet Shop Boys on tour in the runup to their new studio album 'Electric'.  The atmosphere in the arena was truly electric as the duo belted out a superb collection of songs spanning the last 30 years right upto present day.  The accompanying laser and light show had the audience howling in appreciation.
I used the opportunity to try out the camera on my new Samsung smartphone.  I've said before on my blog that I like big cameras and I do struggle trying to take a decent image on my phone.  The images were captured more for posterity than for their artistic merits.  I definitely need more practice with the cameraphone! (click to enlarge)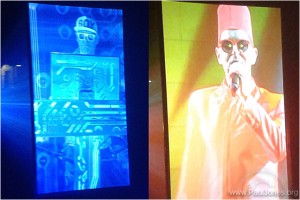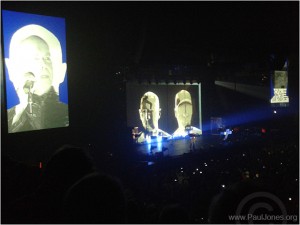 Thanks for reading.  Feel free to comment.