It's that time of year again when Mrs J starts to ask me "What do you want for Christmas?"  And as usual, I say "Anything" and end up with several pairs of socks.  Sound familiar…?
Well. if you don't want to be unwrapping socks on Christmas Day this list of gift ideas for photographers may help – all courtesy of good old Amazon.  Just click the links for product details and prices.

   "I Shoot RAW" T-shirt for photographers

   Belgian Milk Chocolate Retro Camera

   David Noton "Photography in the Raw" DVD

   "Keep Calm I'm a Photographer" Printed Mug

   Scott Kelby "Professional Portrait Retouching Techniques"

   "Eat. Sleep. Photography" T-shirt

   Specialist Gloves for Photography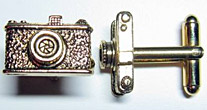 Silver Camera Cufflinks

   Rolleiflex Camera T-Shirt

   Amazon Kindle Fire HDX Tablet

   Camera Car Tax Disc Holder for Photographers

   Camera Lens Coffee Mug

   AmazonBasics Backpack for SLR Cameras

   Camera T-Shirt

   Karl Taylor "Introduction to Digital Photography" DVD
Happy Shopping!