This set of photographs was taken about a month ago at Pure Studio, Preston. My first time there, but I liked the studio space and setup so much that I've since booked it again for more photoshoots.
The studio occupies two upper floors of an old mill building. On a good day there is lots of natural light streaming in through large windows, though I'm usually more at home using studio flash. The studio has a supply of Elinchrom flash-heads, with a range of modifiers. The studio owner, Simon, is on-hand to give help if needed, though I'm quite at home in a studio so had no trouble setting up the lighting, and Simon was happy to leave me to it.
Mischkah
As well as my first visit to Pure Preston, this was my first time photographing professional model Mischkah Scott. She was an absolute pleasure to work with, very artistic and creative. I hope to work with her again soon.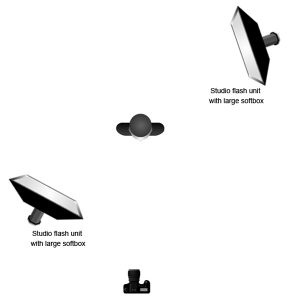 These images were shot towards the middle of the studio, using one of the supports as a prop. I setup basic two-point lighting, with a softbox behind Mischkah and another softbox in front to add some fill. I used a 70-200 f/2.8 lens wide open from several feet away.
Camera settings:
Shutter speed: 1/200
Aperture: f/2.8
ISO: 100
I always shoot in RAW. In post-processing I debated whether to leave them in colour, but in the end black and white won . There are more photos to come…
Click the images to see them larger and please feel free to leave a comment or question. Thanks for reading.