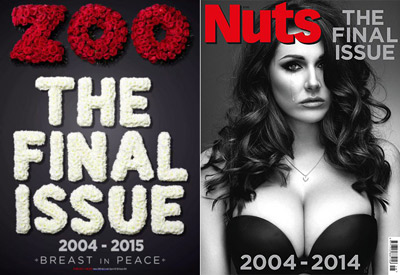 Well, Zoo magazine has now gone the same way as its former rival 'Nuts', closing its doors after 11 years.
In January 2004, Nuts was the UK's first mainstream weekly 'lads mag'.  It was joined by rival magazine 'Zoo' just a week later and over the last decade the magazines placed emphasis on featuring 'real girls', mixed in with games, gadgets, football and fun stuff. It was the ambition of many an aspiring glamour model to be featured in the pages of Nuts and Zoo.
Zoo announced in November that it was suspending publication after falling sales. Towards the end of 2014 it was selling just 32,449 copies a week, down by almost 90% from its glory days.
The closure of Zoo and Nuts follows on from similar closures of lads mag titles 'Front' and 'Loaded'.
Playboy
On a slightly similar topic, the publishers of the legendary 'Playboy' magazine have announced that they will no longer be featuring photographs of naked women, possibly in response to the rise of more racy material being widely available on the Internet.
Playboy magazine will continue to feature glamour shots of beautiful women, but as from March 2016 there will be no more nudity.
What now for mens magazines?
It raises the question of whether there's a future for printed magazines – glamour or otherwise?
What direction do magazines need to go in to retain customers and attract new ones? Will we see any new mens magazines being launched?
In a society where tastes are changing and people are living more of their lives online, publishers are trying to respond accordingly. We're now seeing several online only magazines springing up.
I'll admit that I'm a bit old-fashioned in that I still prefer to pick up a book or a magazine rather than read it on my Tablet or PC screen, but maybe I'm in a minority.  One concession that I've made though is that I now carry my photography portfolio on a Tablet and rarely use my printed portfolio anymore. (The lovely lady onscreen by the way is Laura.)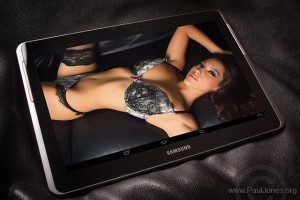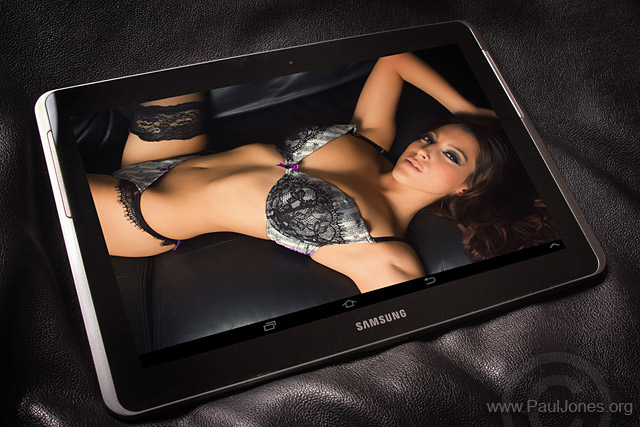 Thanks for reading, and feel free to leave a comment.